2-Way AMI Network at Mid-Dakota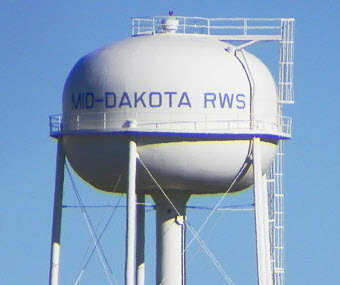 2 December, 2015
Since October 2015, KP Electronics Inc. ("KP") and Mueller Systems are working together to deploy the largest 2-way Advance Metering Infrastructure (AMI) system in the US.
By combining KP's expertise of wirelesses AMI system with Mueller Systems' metering solutions and project management, MegaNet™ allows Mid-Dakota Rural Water System (MDRWS) to collect hourly water meter readings in real time, improve billing efficiency, water loss, and water conservation.
Since its launch, the MegaNet™ 2-Way AMI system has been well received in the market and has been assisting water utilities across the country to monitor and collect real-time information.
Based on the unique features and long range benefits of the MegaNet™ solution, all of the meters within MDRWS service area could be read utilizing MegaNet™ Advance Metering Infrastructure solution. MDRWS is expected to upgrade all of its meter reading program by end of summer 2016.
About Mid-Dakota Rural Water System Inc.
MDRWS covers a land area of approximately 8,000 square miles including all of Hughes, Sully, Hyde, Hand, Beadle and parts of Potter, Faulk, Spink, Kingsbury, Sanborn, Aurora, Jerauld, Buffalo, and Davison counties. MDRWS serves over 31,000 people with approximately 4,025 rural taps (includes individually served towns), 39 special user bulk customers, and 1,104 livestock taps. Over the years MDRWS has invested in storage tanks ranging in size from 100,000 to 2,500,000 gallons for a total storage of 10,685,000. The entire system has been installed using GPS and state of the art SCADA system allowing for monitoring of the entire Mid-Dakota System.