ATC100™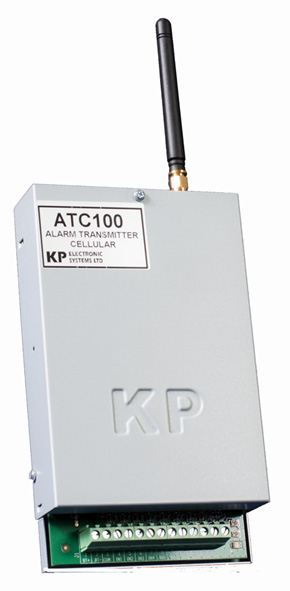 Cellular Alarm Transmitter
The ATC100™ unit is an advanced, high performance, cellular alarm transmitter designed to complement KP's LARS long range radio alarm systems.
The ATC100™ unit can work in several communication protocols and report to several IP's and numbers in parallel, providing full redundancy and backup.
Leading alarm panels can be connected via direct communication cable to the ATC100™, enabling it to send full CID data from the panel. Any other panels can be connected via DI100T dialer interface unit to allow full CID data reporting as well.
ATC100™ units report to a GPRS Receiver software package at the Central Station, which in turn transfers the received signals to the Monitoring software. GPRS Receiver software can generate alarm message in case of failure of ATC100™ units to report within a predetermined interval (10 seconds up to 2 hours).
Product Categories
Advanced cellular transceiver module

Programmable periodic test messages

Serial port for on-site parameter programming

3 levels signal strength led indication

Low battery led indication

Network connectivity led indication

Message transmission failure led indication

Interfaces with any alarm panel for transfer of all Data CID

8 dry contact inputs

Works on all GSM bands

Dual reporting and multiple backup options

Compact and easy to install