PAT™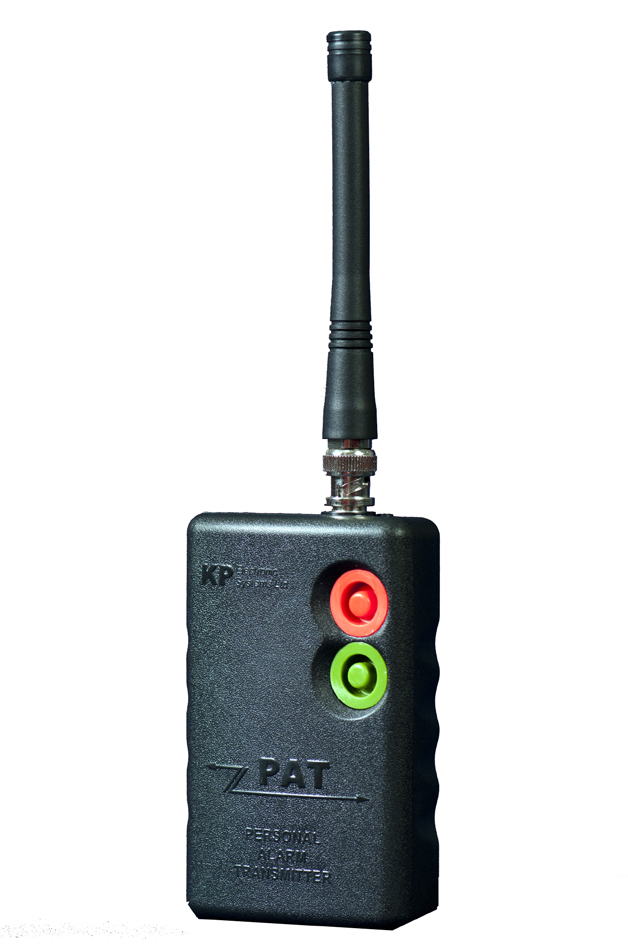 A security guard is attacked and unable to make a voice call by radio for help. An elderly person needs urgent medical assistance but cannot get to a phone. Both of these life-threatening situations may be common in our daily lives, but they can be avoided. The lightweight PAT™ Personal Alarm Transmitter is clipped onto belt.
In an emergency, the buttons are pressed and a silent alarm message is instantly sent to a central station. Operators can now react quickly and accurately by identifying the person in danger and their usual location.
An immediate response is made; possibly saving lives and helping people enjoy their work and leisure time.
Product Categories
Lightweight, portable and compact
High power output.
Uses standard 9 Volt batteries
Parameters are PC programmable
Automatic periodic test message option
Man-Down switch option. An alarm message


is sent automatically if a guard is knocked down

Simultanous operation of two buttons ensures


reliable operation

Single button (green) battery check